Alumni Management
Alumni is the most important resource of any education organization. It's the duty of every organization to manage their records and create a strong bonding between alumni and campus.
Our ERP section Alumni Management Section keeps all the student's records, Individual login and password to all students, facilitates them to share their views, picks etc. We design a community for them so that they can interact with their classmates. If they need any reference, they can search their friends Also their profile is linked with social media also. This school management software will give a clear module for the alumni to keep a track of their certificates as when needed. They can also add their updated contact numbers or addresses for further connection.
Alumni Management is a quintessential part of your administration. If not done properly it may lead to a loss of some golden opportunities. Because an Alumni is a live example of the caliber of your academics, they can prove to be a powerful resource for your institution. Storing and updating alumni information along with tracking their latest feat is what needs to be done in order to gain benefit from them.
Benefits:
The managing administrator can add new students each year as the alumni.
Jobs Portal can be connected for them.
The alumni can be contacted anytime for a reunion and to stay updated for their respective fields in their careers
Our alumni management via school management software or ERP is the best alumni management software for all type of schools and colleges as this one is the cloud alumni registration system and system it is very calm to manage events for alumni assemblies such as conferences, ceremonies, formal parties, or educational fares to encourage alumni relations and many more.
We even give liberty to publish any articles or blogs related to respective work area or about the school so that the present students and their parents take pride at the name of the school too.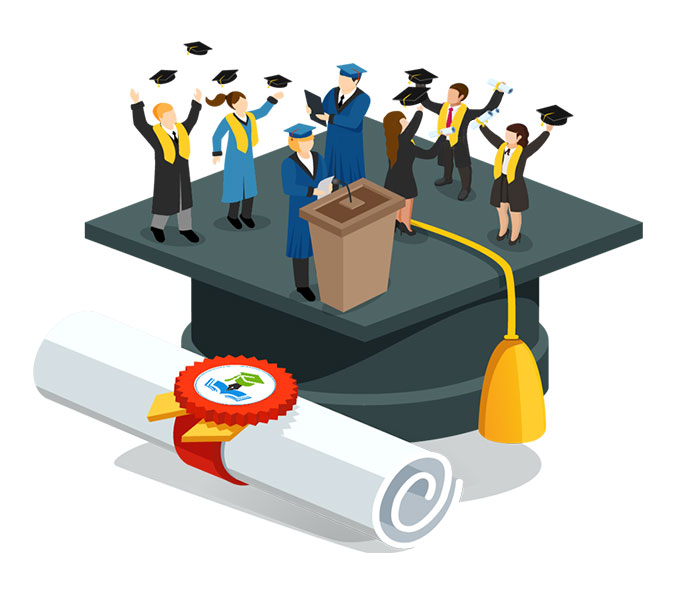 © EDUIM 2019, All Rights Reserved.