Transport Management
According to some major system schools which have school management system to manage their school bus routing, tracking and maintenance have a lesser rate of accidents.
More schools these days find benefits in opting for a school management software which keeps student's  data secured for the safety. And health too is an important factor so first aid guidelines are initiated everywhere.
The clarity and easy management on the school transport is equally beneficial for the school as well as the parent. The school gets the entire information/details on the server and the parent has information on his/her phone. Number of calls made by parents to schools to enquire about their child's safety reduces on a large scale. Schools are in fact not troubled much for any queries.
Parents get know, through GPS where the school bus is and in how much time their child will reach home. Live management is rarely available, but we make it much handy with the GPS connectivity. Demo of school management software is also shared with the team for an easy access.
This allows or quick responses to breakdowns, accidents and other emergencies that may take place. Also, this real-time visibility also helps the school monitor bus speedand help improve school bus safety and driver accountability.
Using the school management software is also a great way to school authorities to track the payment of the school bus fees and issue receipts for the same at the click of a button.
With the help of a school management software and a transport management system, the schools will not only function more effectively, but they can also work towards creating a safer transportation system for their students and their staff.
School bus management system records the data of driver, vehicle and routes. School bus fees with the respective student record are also managed by the school bus management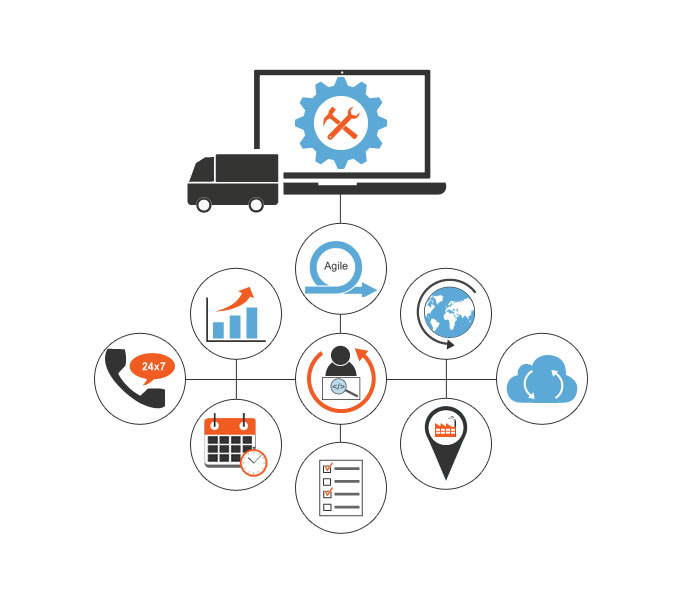 © EDUIM 2019, All Rights Reserved.